YOU DESERVE THE LATEST AND GREATEST
Having raced Mustangs for many years, it's exciting to see these iconic muscle cars become the new generation of Supercars in Australia. The Coyote engine gives them plenty of grunt and with less aero and downforce, it sure makes for an exciting drive.

John Bowe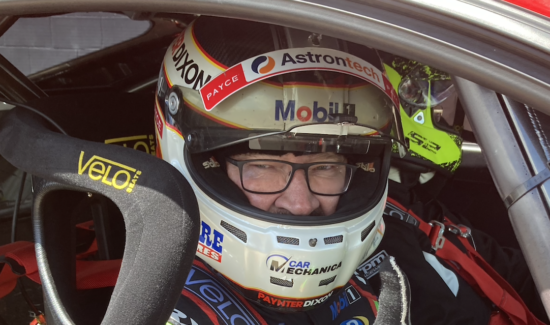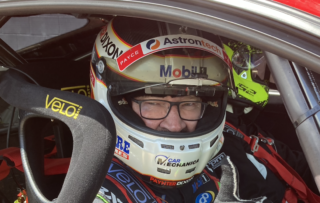 AN EPIC VIP EXPERIENCE YOU'LL ALWAYS REMEMBER
This exclusive package consists of you driving the new generation, fully race prepped Mustang and having your own professional racing tuition for 20 laps, with all laps recorded on in car HD video systems and provided to you.
The Podium Drive is for any person, no matter your level of driving experience, or someone who wants a bigger drive experience, or a prelude to racing yourself. Having two 10 lap sessions with 'one-on-one' race craft preparation preceding and in between your drives, you will be brought up to speed and/or taken to the next level of your driving performance.
There is absolutely no waiting in line. You will be greeted by your Race Coach at the time of your experience and move straight into VIP mode. You are more than welcome to bring family and friends to watch you put in your laps. At the end of your experience, you will be introduced to the mechanical engineering team and have the opportunity for you and your family to meet our mechanical engineer, get the inside info on building the next gen Mustangs and have a look around the operations.
"Just like being on the Podium" at the end of a race, you are going to celebrate this experience and relive your glory with your friends.
On sale

The Mustang Podium

Sydney Motorsport Park North Circuit - Sydney, NSW

NSW
Get 5% OFF
Your next booking!
*Not to be used in conjunction with any other offer. Excludes Experience Insurance.
Redeemable FASTCredit code online only via Fastrackv8race.com.au.
Offer valid for 30 days from date of joining.
Don't Miss Out! Claim this offer today!
Speedy Santa Sale!
Save on Experiences Australia Wide.